I put this ride together on October 19th I called the "Mug A Dirt" 5 parks in 10 hours here in the Peoria area.We kinda did a quick version of what I really want to do,more hours on the trail or ride by bike to all the parks.
Me and seven other guys headed out at 8:ooam to ride the first park Black Partridge in Metamora,Il then Farmdale Resevoir in East Peoria,Indy and Dirkson Park in Marquette Heights and end up at Jubilee State Park in Brimfield,Il.
You can get to all the parks within 20 to 30 minutes from downtown Peoria and from each other,we are so lucky to have this much riding in Central Il.
Riders that showed up for the first ride were Tony Thaller,Mike Staub,Doug Morgen,Matt Brown,Jeff Hardway,Les Gifforn,Doug Urbaniak and I.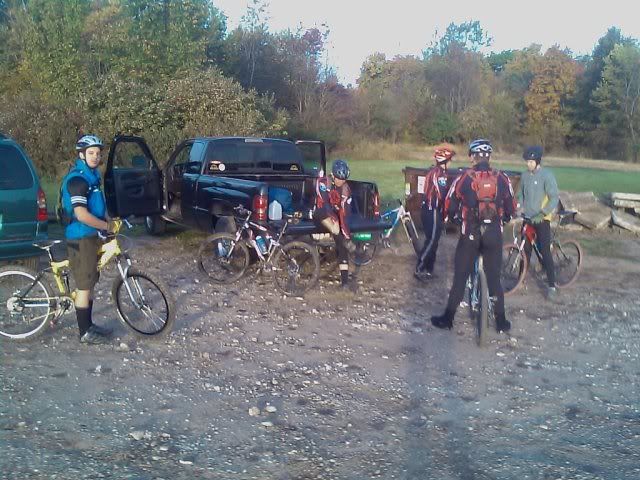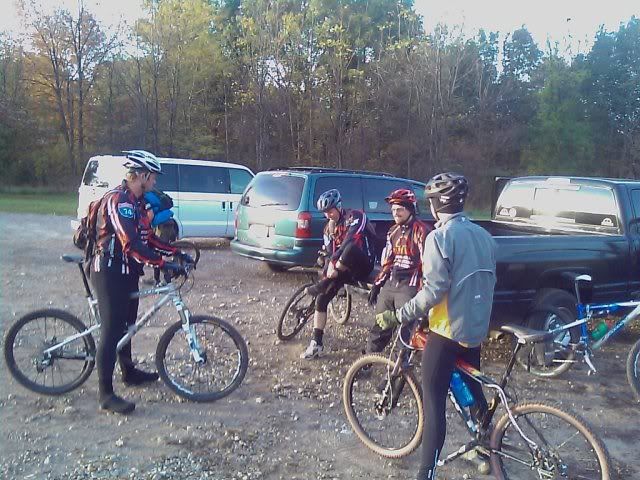 Getting ready for Black Partridge 1 st park and temps were in the high 30s
Tony,Doug M and Matt rolling on thru !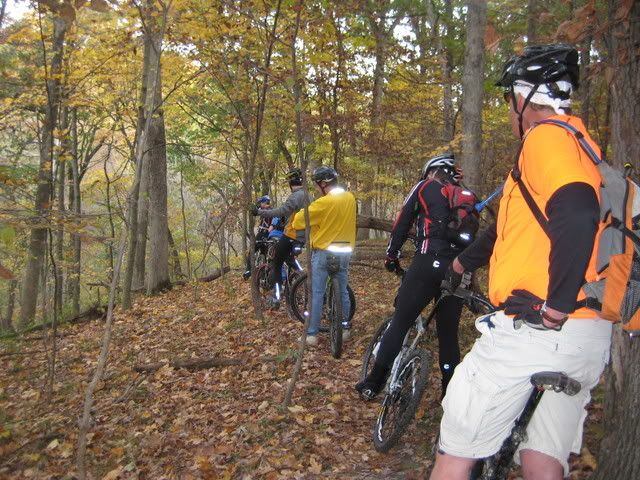 Stauby showing us a new reroute !
Getting ready for park #2 Farmdale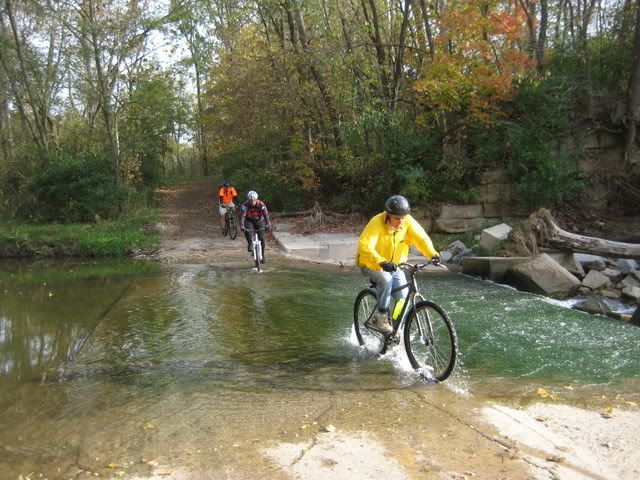 Jeff,Doug and Matt rolling thru the creek at Farmdale
Yep still back there !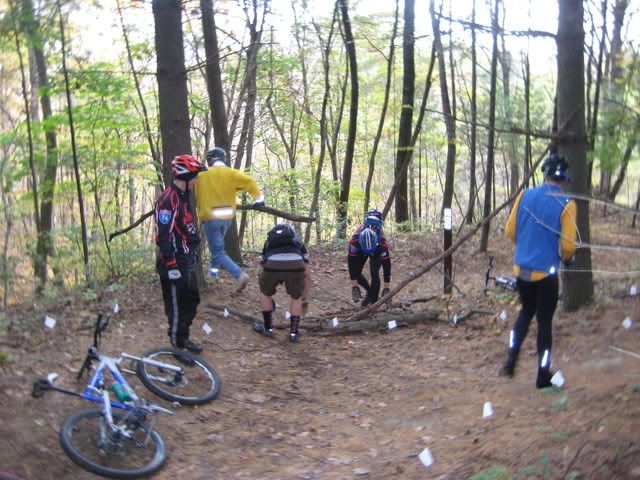 Stoping to do a little trail maintenance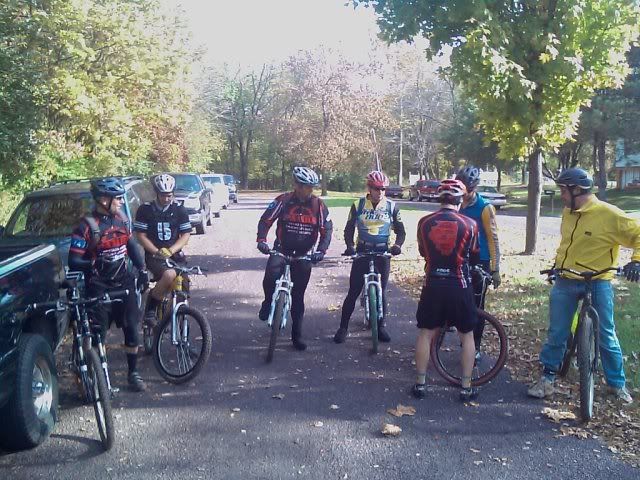 Park #3 Indy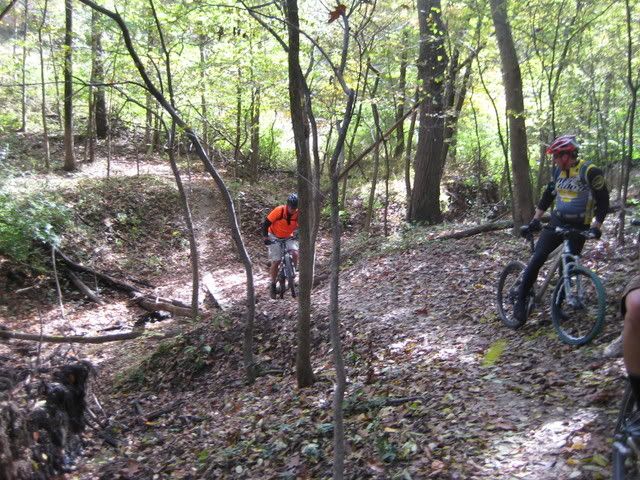 Get it Matt !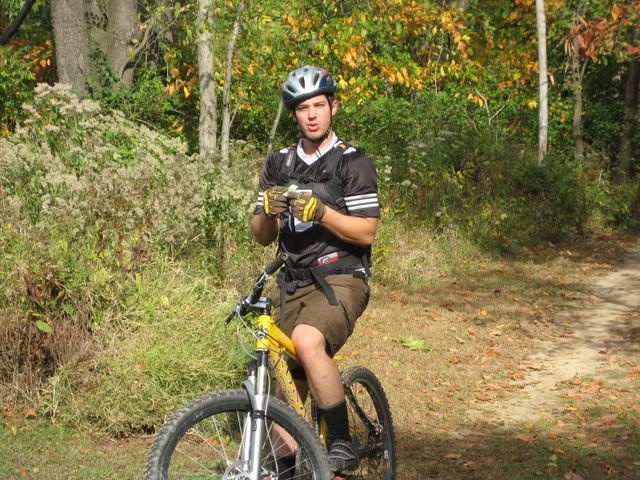 Les,riding more in one day than he has ever done
Tony rolling the creek
Matt needed a little nudge to keep going ,maybe 24-9 next year Matt?
Refuelling at Tony's after Indy,Doug M took a nasty pinch flat to his rear tire and had to DNF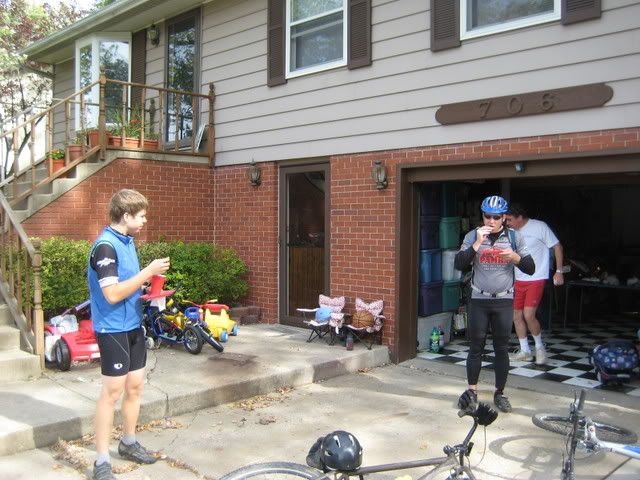 Doug,Jeff and Mike S eating Subways that Amy had for us between Indy and Dirkson
Heading over to park #4 Dirkson,Nice pic ! and only pic of Dirkson "getting tired"
park #5 Jubilee 7 riders left
getting all caught up with 30 minutes to go !
Matt Brown provided us with all the carnage for todays ride !
Cindy had some BBQ and pasta for us to celbrate our first Mug A Dirt Ride
Great ride Guys Can't wait for next year !