I started my next phase in lifting I'm doing 8 to 10 reps a lot heavier weight I went from 135 lbs at 15 reps to 215 lbs for 8 reps. I do rap my knees with this heavy weight !
I ran outside today I have some trails I've been working on at home it's kind of nice to have my own trails to train on !
new training ground
backyard fun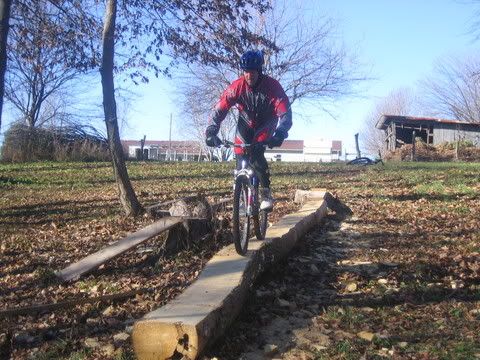 a new playground ?
I'm trying to get my 2006 race schedule in order,I'm looking at getting up to Wisconsin for atleast 4 or 5 Wems races, PAMBA will have 7 races , I'm hoping to do a couple 24hr races and maybe get out west for a 24 hr race or 12 hr.
see ya!